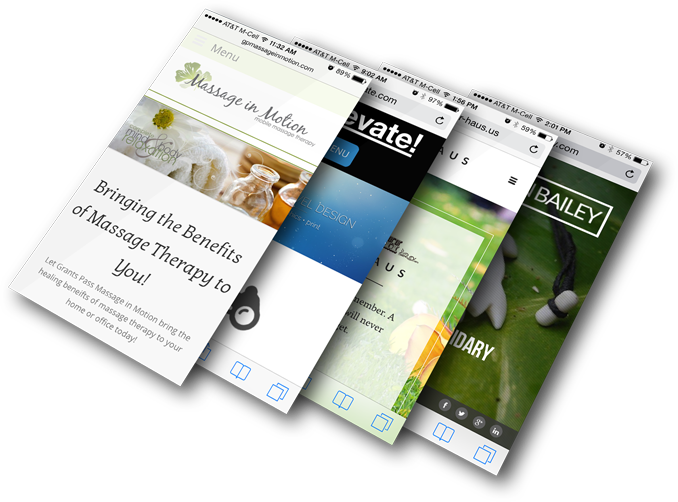 The number of mobile devices used to access the web continues to grow exponentially, with recent reports showing that mobile browsing accounts for nearly 20% of all web traffic. With more tablets and smartphones in the market every day mobile traffic growth is a guarantee. The downside to this growth, however, is that mobile and tablet visitors have a nearly 10% higher bounce rate than desktop visitors. The key to mobile website development is keeping that traffic on your site long enough to take a meaningful action, whether it's sharing content, subscribing to your mailing list or making a purchase from a product page.
RESPONSIVE WEB DESIGN
Responsive Web Design (Google's recommended configuration.) is the process of serving the same HTML code for each page and using CSS media queries to determine how the content will be rendered for each and every client, removing the possibility of glitches with user-agent detection and freeing up your site from needless redirects.
In non-geek speak, that means the same exact code is being delivered to everyone and their browser adjusts the page dynamically for their screen size, device, and orientation to maximize the display. Instead of creating and serving different pages for each new gadget on the market and trying to make sure everyone is presented with the correct version of your site you create one page that adapts to every device.
We are committed to Responsive Web Design. Each website we design is built to automatically recognize and adjust the display when the customer is viewing your site on a mobile or tablet device. There's no catch or added fees, it's just the way we work. From tablet to smartphone, your new mobile site will look amazing no matter what device your visitors might be using.
Ready to get Started?
Ready to start a project or simply curious about our process? Drop us a note or give us a call (541) 862-1248.