Web Design & Brand Development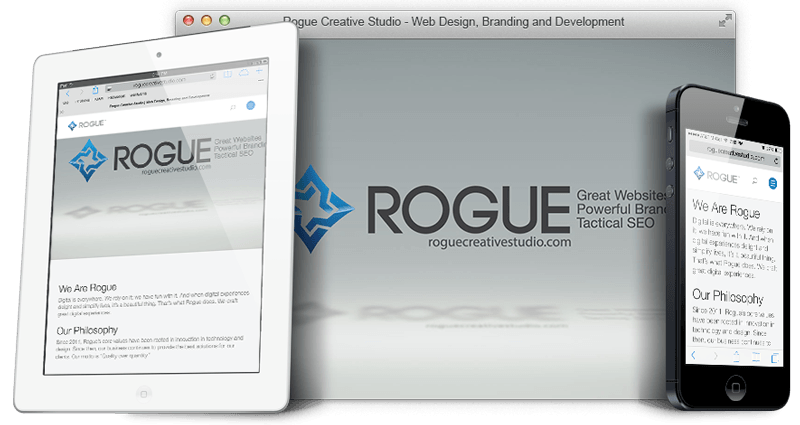 Web Design
Your web design is a reflection of who you are and your qualities as a business; often times it is your first chance to make a great impression.
An attractive site catches the eye while building trust in your organization. It explains how you can meet your client's needs and why they need to be doing business with you.
User Interface (UX)
When we design, we like to think of how clients respond to your site and then we try to make that experience as simple, accessible and rewarding as possible – leading to higher conversions and an overall better association with you brand.
Mobile Responsive
Though you might not be aware of it, the exit-rate from guests visiting your website on mobile devices drops considerably if it's not optimized properly.
At Rogue Creative Studio we design all of our websites to be responsive and to automatically recognize and adjust when the visitor is coming from a mobile or tablet device.
No added fees. When you get a site from us, it just works however, your guests choose to visit your site.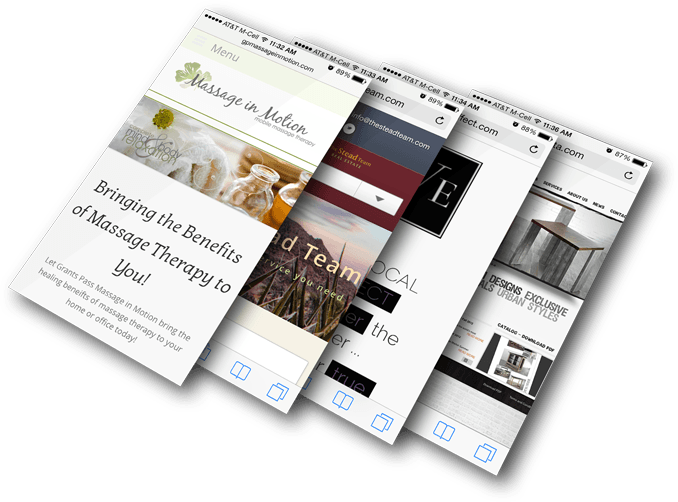 Website Design / Redesign
It doesn't matter if you need a brand new website or you're ready to update your current one; at Rogue Creative Studio we strive to create stunning sites that effectively communicate your business strategy and message using clean and attractive designs.
Learn More!
Mobile Website Design
The number of mobile devices used to access the web continues to grow exponentially. Responsive website design creates an optimized experience across devices from smartphones to tablets, making it simpler for the end consumer to make educated purchases quickly.
Learn More!
WordPress, Joomla & More!
Using a full-featured Content Management System (CMS) creates powerful websites that are quick and easy to maintain, update and edit content. With a little bit of practice (And if you promise not to break it!), we can even teach you how to admin your own site.
Learn More!
eCommerce Shopping Carts
We offer a full range of eCommerce Shopping Carts for your website that are easy to set up; from a small web store to an online mall. We can give you full control of inventory and unlimited products. Not to mention being easy for your customers to use.
Custom Programming
Often times we get asked – "Can you fix our website?", and the answer is YES. We have helped many clients with their regular or custom websites, including HTML, Bootstrap, PHP, ASP, WordPress, Joomla, Drupal, Magento, osCommerce, TomatoCart, ZenCart and other systems.
Cloud Hosting
With all maintenance packages, we host our clients on a 100% secure, dedicated server with 99.9% uptime. (For around the same price as you can pay for slow, shared hosing.) From hundreds of visitors to hundreds of thousands, we'll keep your site online.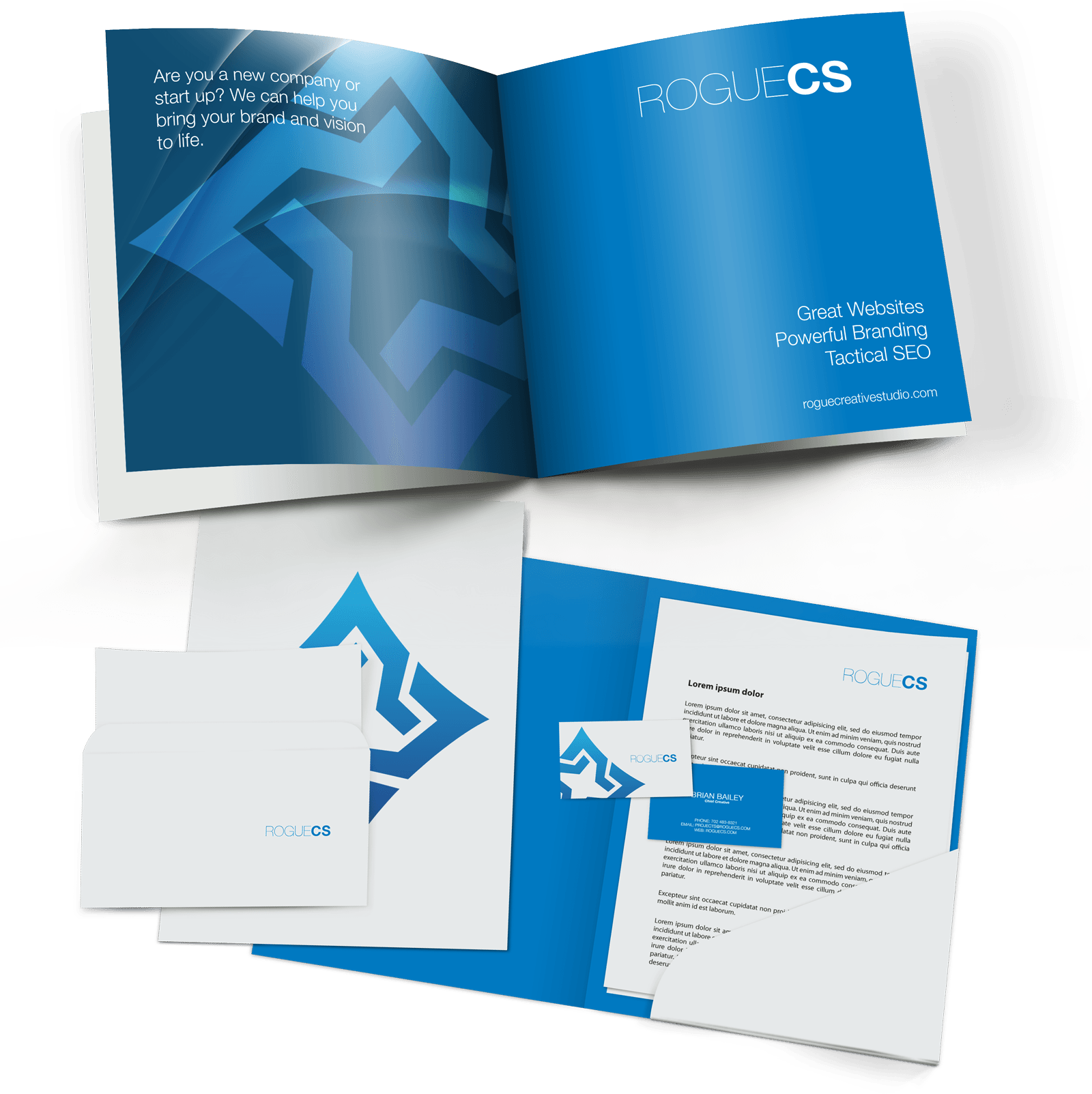 Branding & Identity
Whether you're a new company or just looking to reinvent yourself. Rogue can help you bring your vision to life. Your identity or brand is what makes you unique and helps you stand out and be remembered.
In the face of competition, you need to be exceptional, to garner industry respect and catch your audience's attention. Tell us about your company or ideas then let us know a little about your desired logo preferences and we'll start helping you make your brand identity a reality today
Print Ready
Now that you have your brand, where are you going to show off?
Let us help with custom business card designs, letterhead, flyers and more. If you need something printed, we can help you design it.
Once it's ready we can either facilitate the printing with one of our media partners or provide you with the print-ready documents in any format required so you can either print at home or have it printed by a local professional.
Ready to get Started?
Ready to start a project or simply curious about our process? Drop us a note or give us a call (541) 862-1248.