Search Engine Optimization
What are you hiding from?
Search engines reward sites that offer valuable content and an engaging user experience. We provide hands-on help with Search Engine Optimization for your site for indexing, get you listed with the relevant directories and attract links to your site. Are you doing everything you can to be seen? Why not?
Generate Traffic
We understand how the search algorithms work and will get your site placed higher.
Be Seen Online
Make sure that your customers find you and not your competitors.
Expand Your Market
Who knows where you might find more business? We do, and we'll show you how.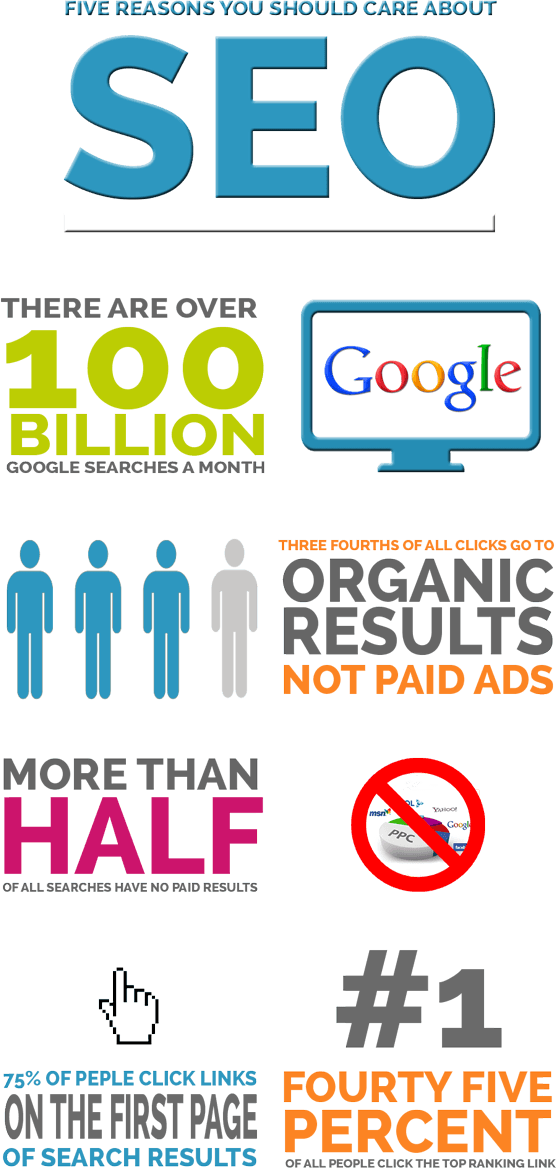 Results You Can See!
Follow your progress against your competition and use the metrics to beat them every time!
Target Key Demographics
Learn more about your customers browsing habits and target them more specifically.
Go Local
Target your local market with focused advertising campaigns and marketing strategies.
Wikipedia defines Search Engine Optimization (SEO) as the process of affecting the visibility of a website or a web page in a search engine's "natural" or un-paid ("organic") search results. In general, the earlier (or higher ranked on the search results page), and more frequently a site appears in the search results list, the more visitors it will receive from the search engine's users.
Rogue Creative Studio's SEO Services will get you seen!
If you're interested in generating more traffic drop us a line. We'll conduct a full review of your website free of charge to determine if and how we can benefit you. When you do decide to work with us, we will implement our SEO services and you can sit back and watch as your page rank, clicks and conversions skyrocket.
Are you ready to get noticed?
Social Media Marketing
Social media marketing is the process of driving traffic to your website through a powerful social media presence and it has become one of the fastest and most reliable ways to build traffic. It's not about just gaining followers anymore, it's about broadcasting your message and increasing visitors to your site.
It can be next to impossible to keep up with social media, and it's harder to understand what makes sense to your customers. Depending on your business, social media might complement your existing marketing strategy or offer a new, cost-effective way for you to connect with your customers more frequently than traditional advertising could. Cheaper than postal mailers and without the stigma of email campaigns (spam).
Content Strategy
The content of your website is one of the most important factors in getting you indexed with the major search engines. It's not only about having good content and keywords but about updating it constantly and keeping it relevant.
We understand your audience and help you to speak to them in a way that makes them want to listen – to visit your page often and to subscribe to your email campaigns; not because you trick them, but because they want to hear what you are saying.
Not only can we help you with developing your strategy, we can handle the actual content production for you.
Content Generation
Facebook & Twitter Management
Business Sites (LinkedIn)
LivingSocial & Groupon
Local Directory Marketing
Business Listings
Traditional Marketing
"Boosted" Content
PPC (Pay per click)
From basic consulting, content creation, complete social media campaign management or Google+ and Facebook page creation; Rogue Creative Studio's marketing services can show you how to build a flourishing online community (or build one for you!).
Contact us today and see what Rogue Creative Studio can do for you!
Ready to get Started?
Ready to start a project or simply curious about our process? Drop us a note or give us a call (541) 862-1248.