TipsyHorse.com is a professional mobile vintage bar company, offering a 5-star rated service and providing everything you'll need to wow your guests at any event. Our fully trained and insured staff takes all the stress away from you by serving a wide variety of spirits, wines, soft drinks, draught beer systems. Servicing Chico, Orland, Red Bluff, Redding, Sacramento & surrounding areas.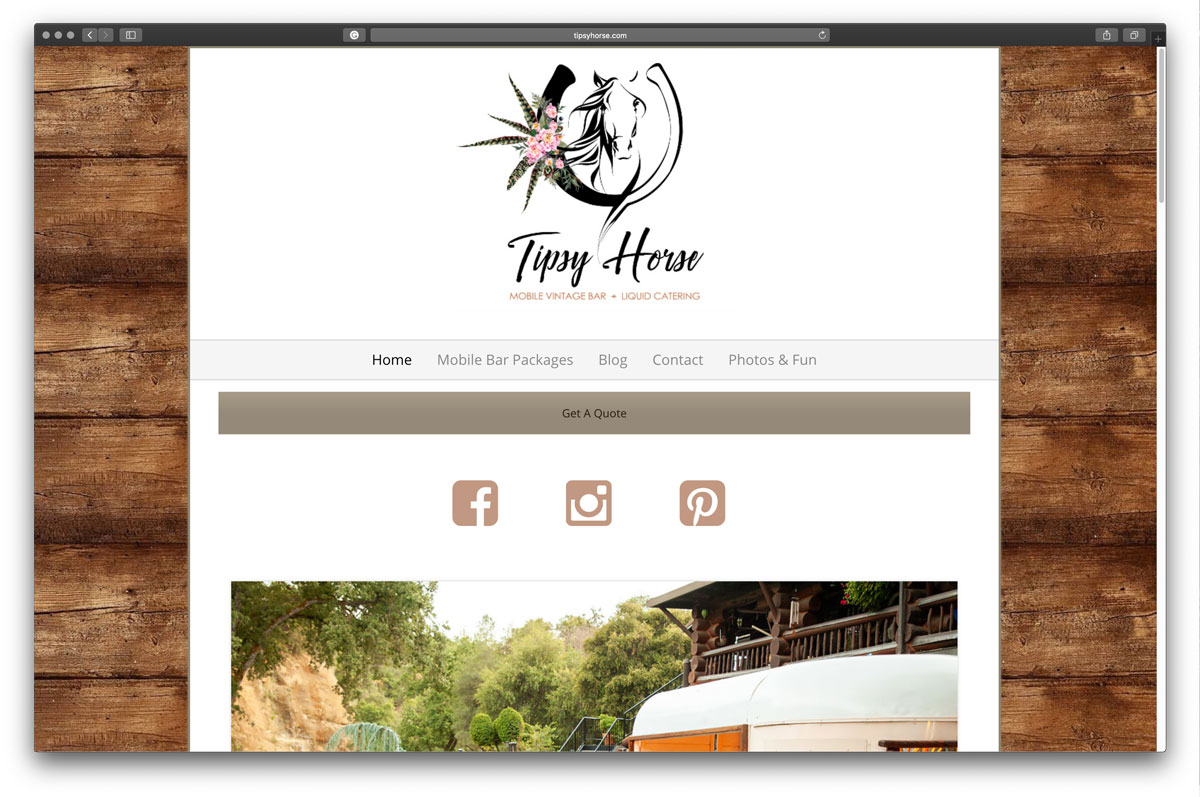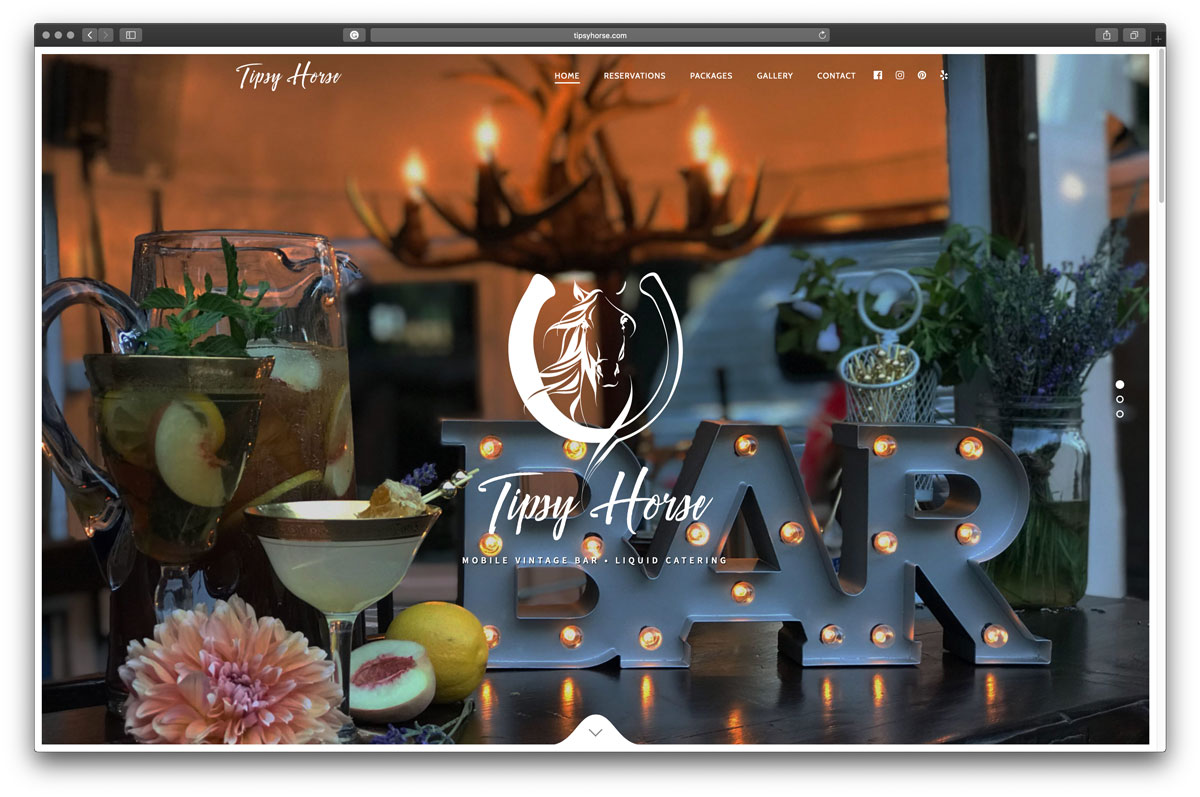 Leslie Lyon reached out to Rogue Creative Studio to assist with whitehat SEO (Search Engine Optimization) and to inquire about social media marketing and CPC advertising campaigns.
A quick review of her website showed a lot of room for additional copy and a lack of properly structured header tags or image alt tags. The site had beautiful photography but was just lacking a sense of structure and was not mobile friendly.
We quickly realized that the simplest solution would be to simply take the original site and rebuild on a more mobile responsive and SEO friendly framework. We ran a few ideas by the client and were given her blessing to change things a little. So in the process of adding all of the on-page SEO and speaking with the client about her vision for the site and company, we accidentally redesigned everything!
Project
Tipsy Horse Mobile Vintage Bar Website Redesign and Search Engine Optimization
What We Did
Brand Development, Responsive Website Design, Graphic Design, SEO, Web Development, Advertising (PPC) Campaign Management
We Loved Working With Leslie, Her Vision for TipsyHorse.com Was Clear and While She Initially Only Wanted Help With On-Page SEO – It Was Wonderful Helping to Make Her Website Something She Truely Loved!
The end result is an elegantly designed, mobile-responsive website that not only accentuates Tipsy Horse's attention to quality but also provides their customers with a simple yet refined browsing experience.